Sprays and Splats - Vector Pack
Sprays and Splats - Vector Pack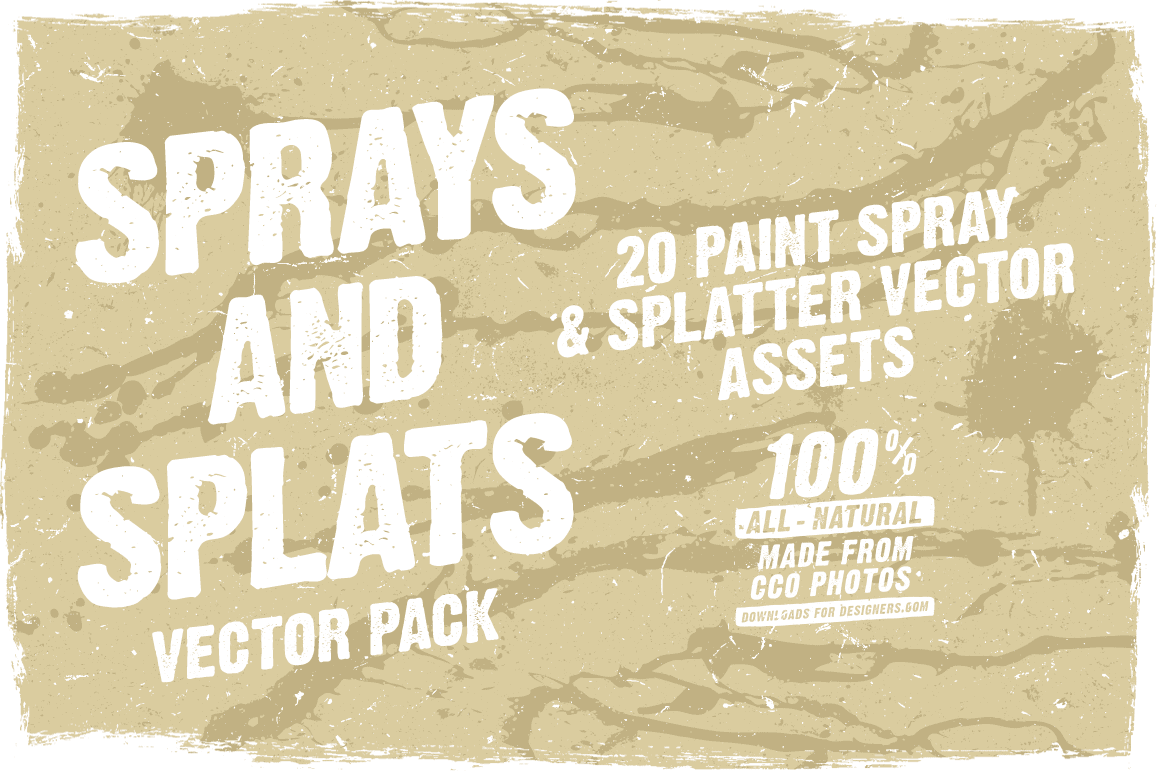 Sprays and Splats - Vector Pack
Is it paint? Probably. But maybe, it's ink, blood or water. Who knows! What we do know is that this is one seriously versatile vector pack. Created from sourced images, the Sprays and Splats pack is a great way to add a splash of... something, to your next project
Is it paint? Probably. But maybe, it's ink, blood or water. Who knows! What we do know is that this is one seriously versatile vector pack. Created from sourced images, the Sprays and Splats pack is a great way to add a splash of... something, to your next project
Take a look at what's inside this pack -
What's included in every Downloads For Designers pack?
All Downloads For Designers vector packs include one or more .Eps files, suitable for use with Adobe Illustrator Creative Suite 6 and Creative Cloud.
Additionally, all Downloads For Designers vector packs include one free bonus vector from another pack currently for sale. This individual asset will be different than vectors found in the Free Sample Pack available on this site.
How do I use a Downloads For Designers pack?
Each file is organized into layers to prevent clutter and limit unnecessary processor strain that can sometimes be an issue when displaying large numbers of points in Illustrator. Be sure to open your layers palette to view all of the assets included in each file.
Viewing each layer is as simple as toggling the visibility on or off, by selecting the icon that looks like an eyeball on the left of each layer in the layers palette.
All vector graphics can be edited and adjusted as you'd like to better fit your project or application. To do so, simply unlock the layer you would like to work with by toggling the lock icon next to each layer.
Can I use these vectors with Photoshop?
Absolutely! Bringing them into Adobe Photoshop is as easy as selecting and copying a graphic from Adobe Illustrator, and pasting it into your Adobe Photoshop project.
Questions? Comments? Please feel free to contact me.
Please note that materials and images used for presentation purposes are never included in Downloads For Designers vector packs.